I haven't posted a look in so long but let me start the new year right. I have been waiting for the perfect weather, blood red lipstick, and frizz-free hair before I post this look. In this case, it is not "save the best for last". Time to bid 2010 goodbye and welcome 2011 (and hope for exciting things that would come along the way).

Hi, I am back with a beige lace dress, which I literally drooled over when I first saw it. The feeling beat love at first sight.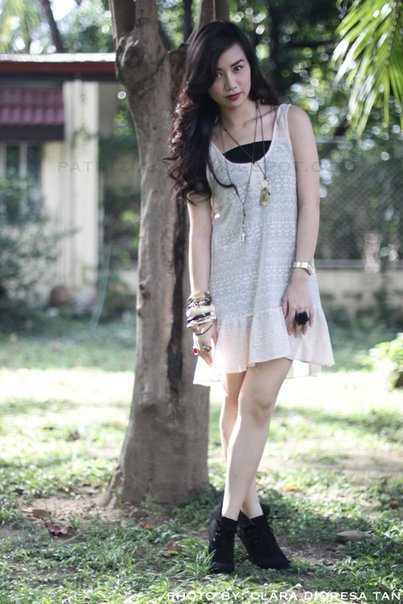 Thank God my cousin Clara, who takes most (okay, 98%) of the photos I post here in my blog, is free today. We went to the park to take my Taylor Swift-inspired look. The weather cooperated, the trees were dreamy, and the kids were still at home taking their afternoon nap, so we had the park all to ourselves, except for 2 people who (thankfully) were not weirded out by us.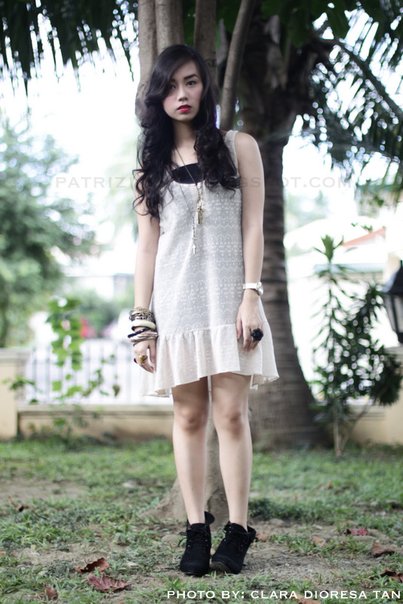 What I love most about this dress is the ruffled hemline, which gave it an even more feminine touch. When I say lace, it is beyond sheer so I had to wear something underneath.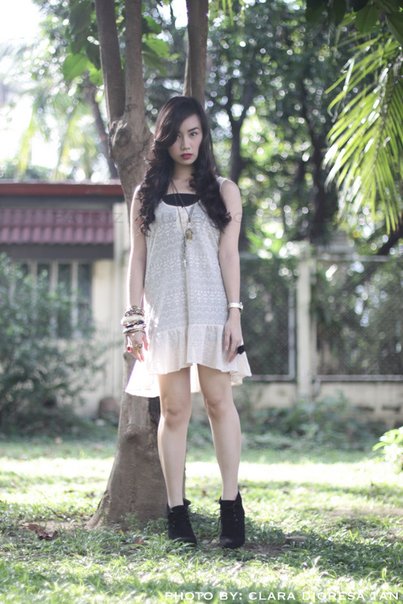 Notice how the sun touches the my bangles and how the wind blew up my dress a little bit. PERFECT WEATHER.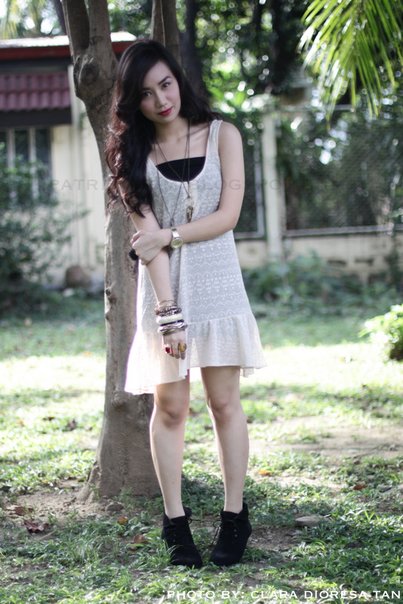 I wore this dress three times already--to my friends' (Sacha and Louis) going-away party and in my first "look" video blog. Simple dresses (like this) is a must-have. You can wear them with boots (the one I am wearing is a black low-heeled suede booties from Forever 21), sandals, flats, whatever strikes your fancy. But the most important thing is to throw in accessories.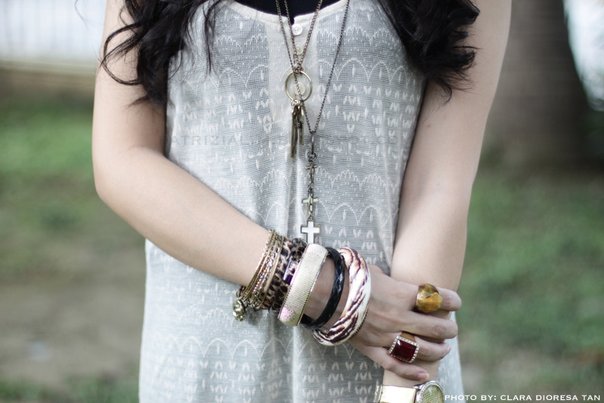 Random bangles from H&M, Aldo, and 2 from my grandmother, which dates 20 years back--SWEET! Rings from Firma and Aldo; gold Aldo watch; and a triple cross and tag & key necklaces.
HYPE THIS LOOK!
Happy New Year!