"There's a rain that will never stop fallin'. There's a wall that I tried to take down. What I should have said just wouldn't pass my lips. So I held back and now we've come to this." – Words I Couldn't Say, Leighton Meester


I am stoked to post this outfit. I have been a sloth for the past few days and the looks are piling up. This was shot in our compound in Quezon during my 8-day vacation. Clara and I took advantage of the scenery, which is beyond awesome, in a very rural way. Ha ha ha! My cousins and I would race around the compound in our neon colored trucks--I miss those days!


I did not know, for the life of me, that all the pieces would go well together. The gold and blue go well together with the different shades of green from all over!

Gold Dark White top with padded shoulders; navy blue Esprit skirt; black The Ramp suede studded booties; and accessories from Aldo, Forever21, H&M, and Firma.
I love this shot. I loved it so much I ran back and forth in 4 and a half-inch shoes! It is probably one of the reasons why I love my shoes so much--they are too comfy!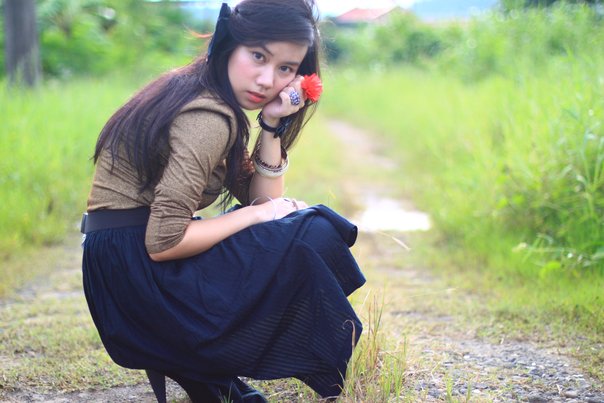 I practically threw in all the bangles and rings I saw in my box. I would like to think they went well together even if I muddled the pieces.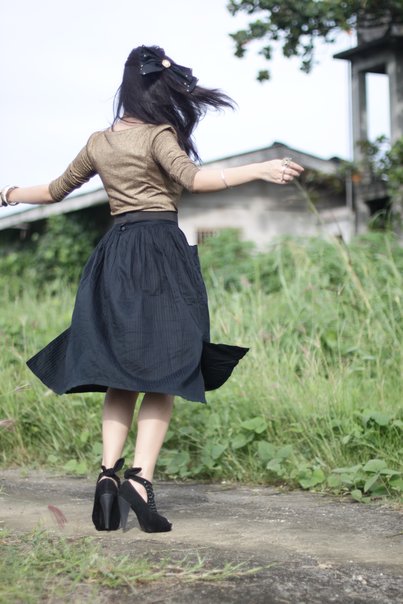 My barrette is the cherry on top of this look!
Photos by:
Clara Tan