Ask my family and friends if they would have me or a 5-year old cook a meal for them, I bet you my whole life they would answer the latter. Yes, the kitchen and I are not the perfect combination--like chocolate chip cookies and vinegar. When I was 9, I almost ruined my cousin's sleepover during "baking time". Recipe was cookies filled with M&M's, I went overboard with the butter and ended up having pancake cookies. It did not even end there, prior to the pancake cookies, I was tasked to crack eggs and put them in a mixing bowl. Easy? Not as ever. Let's just say the help had to mop eggs out of the freshly cleaned kitchen floor.
Last weekend (and after watching several episodes of Junior Masterchef Australia), I was a little bit inspired. If they can do it, then so can I.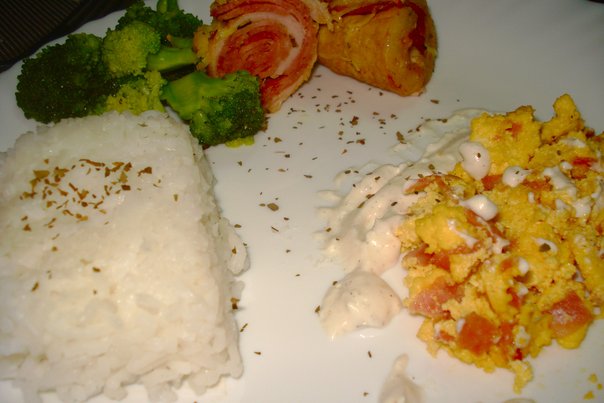 I cooked dinner for my siblings only since my parents are out of town. I do not know what it is called. And I did not even have a recipe to follow. Yes, I speak the truth. So, I can proudly say, "this is all me."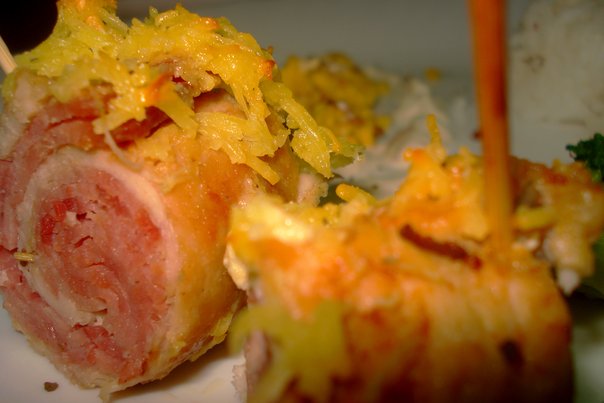 Pork pounded and marinated in melted butter, water, Worcestershire sauce, rosemary, garlic, black and white pepper, and Basil leaves. Bacon thinly brushed with egg yolk, pepper, cream, and salt. After wrapping the bacon and pork, rolling and securing it with a tooth pick, I deep fried it for 3 minutes. Stuffed cream cheese inside and grated cheese on the outside. Popped them in the oven and it smelled really good. It smelled like heaven, if I may add.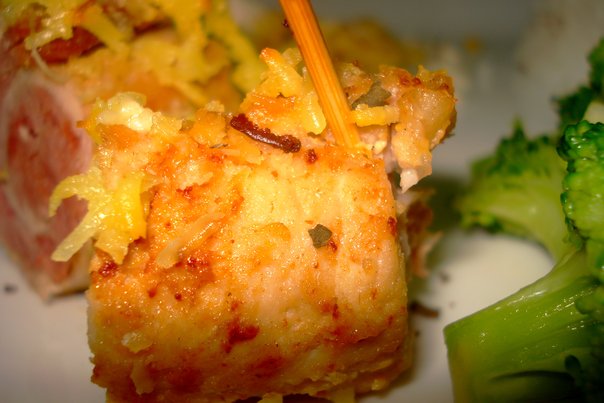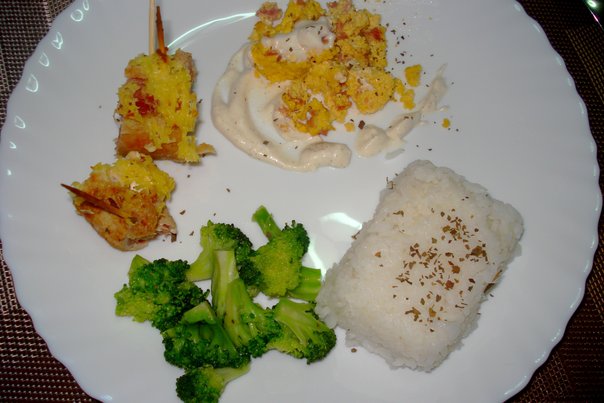 I even made the sauce--cream cheese, cream, pepper (whole and ground), garlic, and a bunch of other things that I will not share. It is THAT good. I intend to pass it on to my great-grandchildren, which they will thank me for. This sauce has a very bright future.