It has been ages since I last posted a look but still so happy because this look made it to the Hot looks on LookBook--I checked the moment I woke up. Ha!

Here are my favorite shots of the awesome Clara Tan.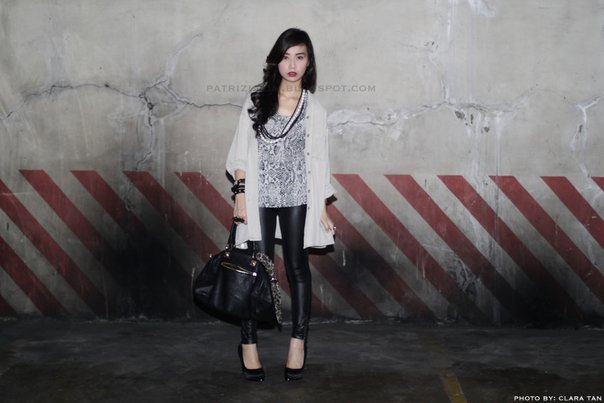 Wearing my dad's polo that miraculously made its way to my closet; a snakeskin-print top (you cannot see it but it has leather shoulder pads), which I got as present from my aunt; satin hot skinnies from Forever 21 (Carrie Bradshaw wore some of these in SATC but it must have cost a lot); black 5'5" satin Aldo pumps; HK brand purse + leopard-pint scarf tied around the handle (this bag can fit anything, it is ridiculous!).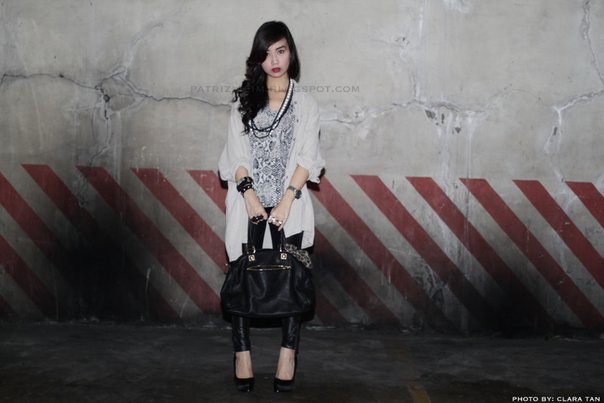 I have never been much of a neat "polo sleeves folder" (ha ha). The polo is one million sizes bigger than my actual size but I love how it falls just a little above my knees--perfect cover-up for almost everything.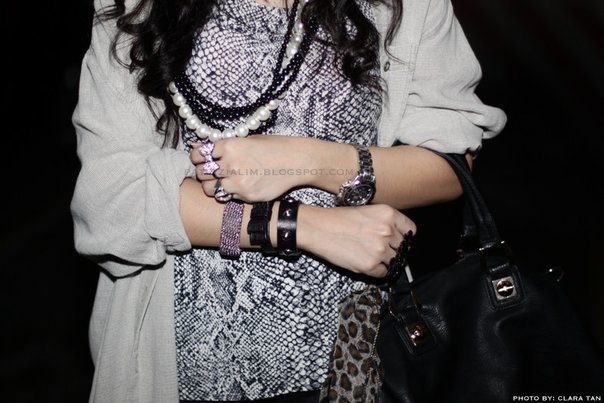 Bow connector ring from Forever 21; black and white striped ring from HK (a gift from my mom); floral connector ring from m)phosis; silver chain/leather band from m)phosis; bow and spiked leather bands from H&M; Omega watch; necklaces from my messy drawer.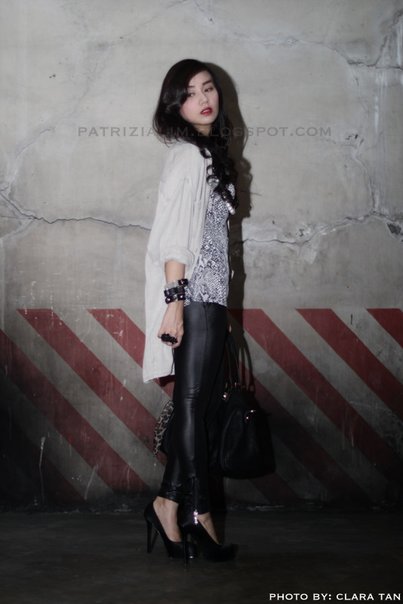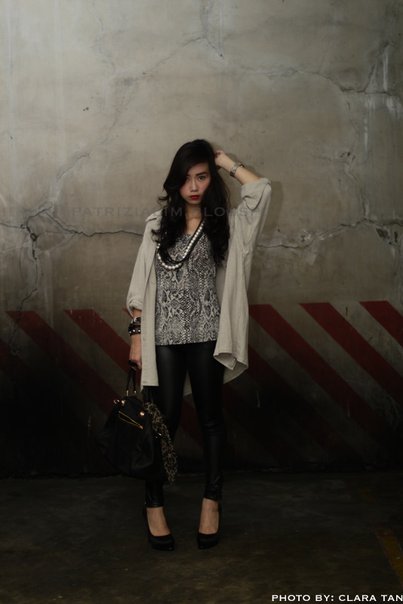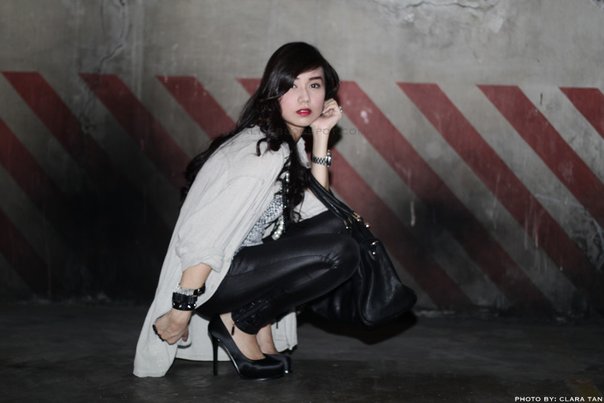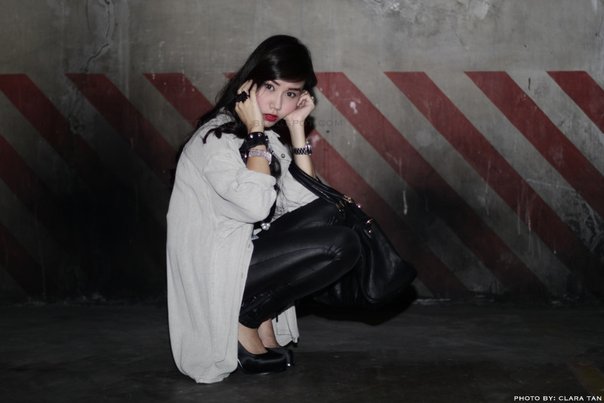 This photo is just a reminder that I need my wisdom teeth taken out. And fast.