It has been such a wonderful week for me. It scares me though. I do not know why. Anyway, I have been obsessing over Neon Trees' Animal--it has been on repeat in my iPod since I do not even remember when. Just a quick run down on a few things, through photos, of course (most of which I do not own, which reminds me, I need a decent camera).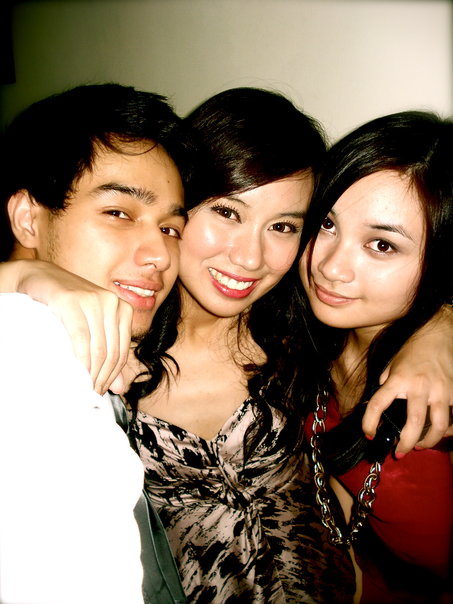 My brother Franco is now in Baguio with my cousin JB and their friends. I love this photo of the three (my sister beside me) of us. This was taken at home after our cousin Lela's debut.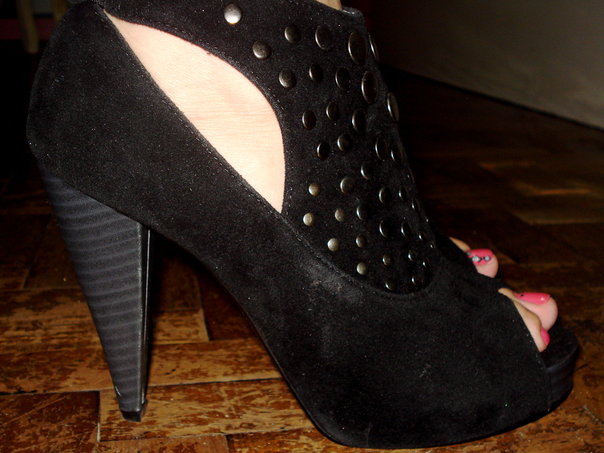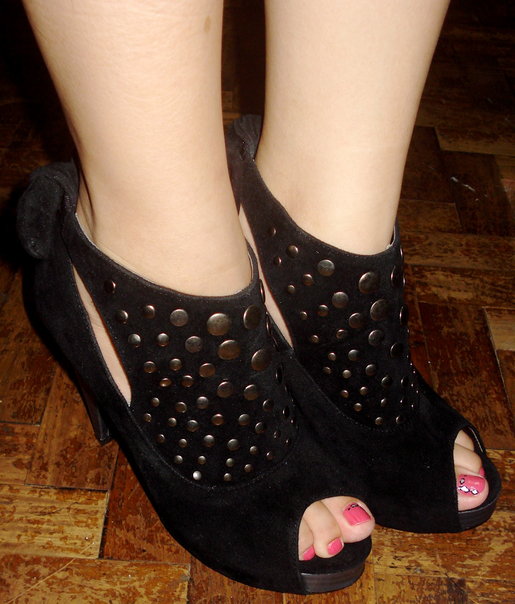 These are the mighty killer black studded heels in suede, which I got for cheap at The Ramp. I bought this for my cousin's party and had to "test drive" it for a break-in. I am 5'4" and these made me 5'9". They are surprisingly comfortable, I lasted in these for 7 hours and survived the war without a cut. I did not even Tweet: "My feet hurt." My floor is ragged, let's just say a dog is responsible for this but it is okay, we're moving hopefully by the end of the year. :-)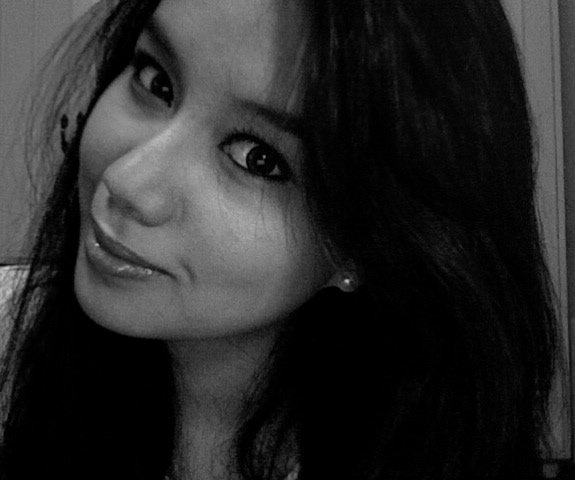 You know how you are really bored with life, you buy false eyelashes, and attempt to put it on gear a dozen of times... You realize how excruciatingly painful it is but continue anyway? That is practically the scenario here. Also, this is my current BBM display photo. I will go heavy on the eyeliner next time. P.S. I did watch a few tutorials on YouTube before trying the falsies on... Imagine that!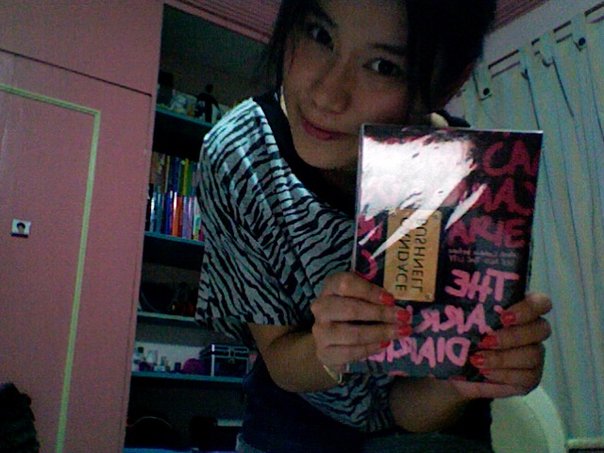 This was taken today. I have just purchased The Carrie Diaries by Candace Bushnell as recommended by my good friend Diane. I will start reading after this post. Now that I review how my day went, all I can think about is my lunch at Eat & Go--Waldorf Salad with bacon bits, Tomato soup, and a Strawberry-Banana Smoothie. I want one now.