"Every time I think we've reached the end, we just meet back here and do it again." – The Drawing Board, The Features

Clara and I had a lot of fun taking photos, hence, my stint on the chairs. No, I did not break my neck. I was able to survive the afternoon. The striped "dress" is my brother's sweater—perfect for a rainy day and it did!

Are you ready for the photo spam? I skipped my other look because I would like to dedicate a full blog about it--my first ever yacht experience! My "The Drawing Board" look beats the rest of my other looks because I have gone through great lengths to "work it" as requested by my cousin Clara's requests. This is especially precious, not to mention exceeds my capacity to bring out the fierce in me (ha ha!). The thing about coming up with a unique outfit does not really require a lot of "thinking". I have noticed (and Clara, too) that the outfits that I have not thought about fully acquire the greatest number of votes and comments. I guess this is the most interesting thing about having a keen eye on the latest finds and the latest trends in fashion--the more spontaneous your outfit is, the better. And my fellow Chictopians seem to appreciate my spontaneous looks and the photography, as well. Thank you very much, lovelies.



Topman sweater worn as dress, brown worn-out belt, Long Champ purse, floral barette, Aldo gold watch, my luck coin and key necklace, wooden bracelet, black stockings, and a pair of brown patent Peter Pan shoes!




While I was standing on the chairs, my cousin and I could not help but curse ha ha ha. It was too funny!

Bringing out my inner fierceness HA HA HA.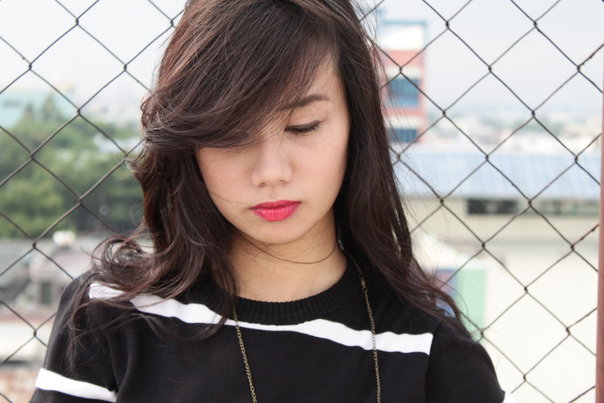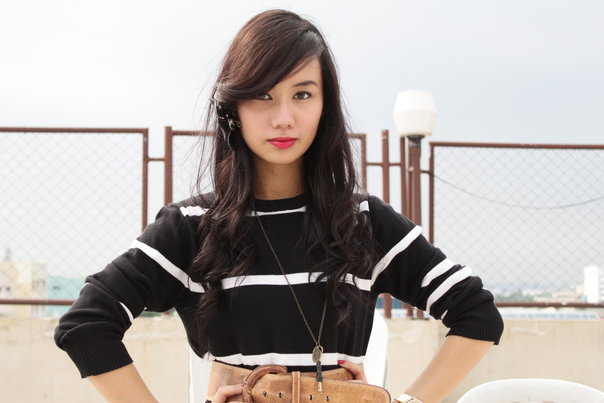 Full deets HERE

P.S. So excited about a lot of things. If everything pushes through, I will blog about it here!