"I'm yours, I'm up and doing circles." - Are You Ten Years Ago, Tegan & Sara

Happy 2011! And no, I did not wear this on New Year's, I wore this the following day. I feel like I need to add color in my life--this outfit is the first of all firsts, and I think I went overboard, ergo, the "giddy" outfit.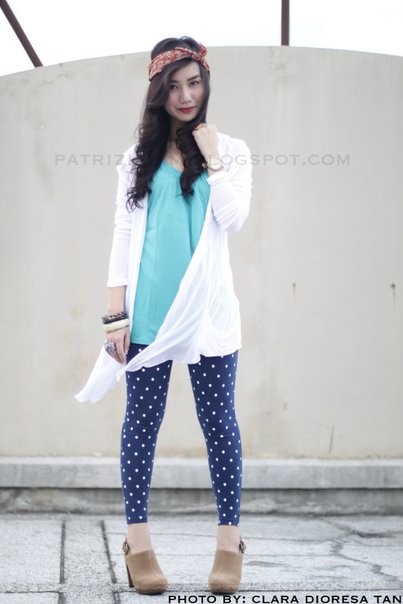 White Forever 21 cover-up; green Topshop top; blue polka-dot leggings, which my mom got me (it's for cheap, too!); beige Forever 21 suede clogs; printed handkerchief worn as headband from my mom's closet; H&M accessories.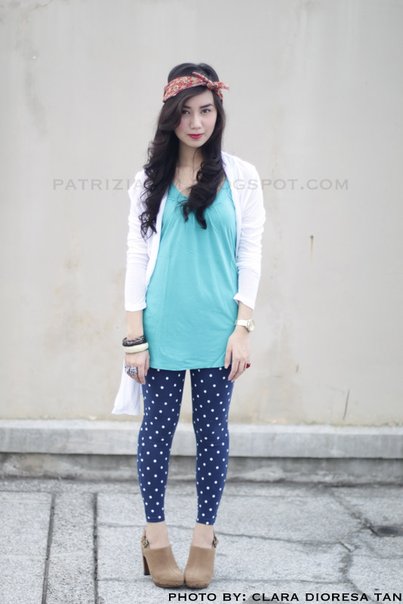 I wore this leggings 5 times in 2 months! I love how I can wear it with sneakers, ballet flats, and heels. I am in love with it. I do not think polka dots are cliche.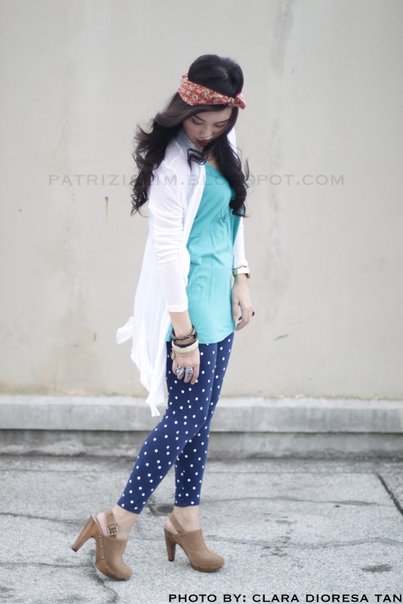 The white cover-up is tissue-paper-thin (perfect for Manila's always sunny weather), notice how it gets caught up with the wind. I love the over-sized, asymmetrical hem detail, too. I had to clip my top because I tend to buy things that are 4 sizes larger than my actual size. I think I may have over-estimated myself a little bit there.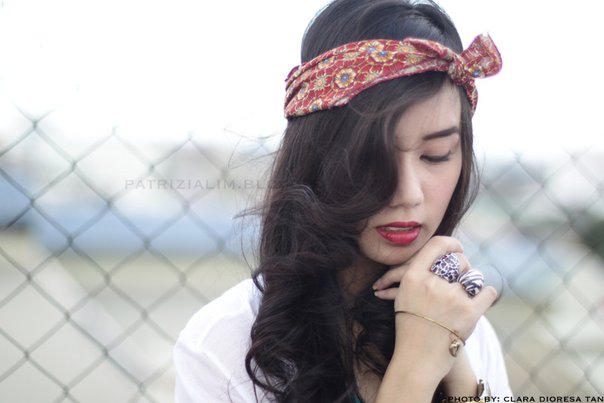 It is my mom's 43rd birthday today!
Visit
Clara's photo blog
! So excited for her upcoming project, she will be infront of the camera this time!
Follow me on Twitter: Click
HERE