Happy birthday to my sister, Zia. We attended mass at Mt. Carmel at noon, went straight to The Cafe Mediterranean for lunch and ate dinner at The Flying Pig at Eastwood. I will post photos--unwatermarked because I get lazy these days.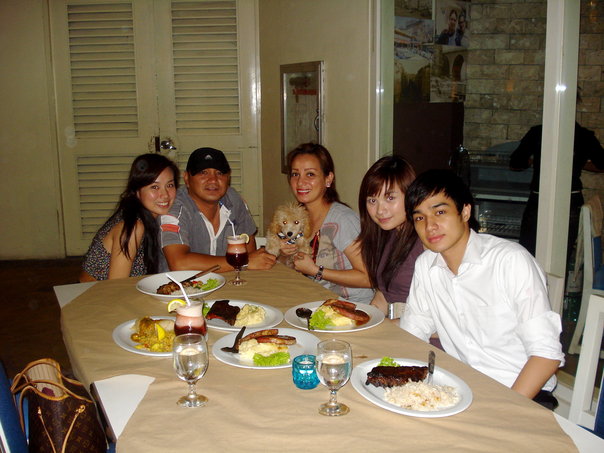 Family photo. Wish you were here, Ahya. We miss you terribly, especially during times like these.



The birthday girl responding to her many text greetings. Yes, I have witnessed it. 14 messages all at once for the first batch and them some more on the next ones.



My new pair, don't you love it? I plan on getting all colors. Hmm. I can't wait to wear it with my soon-to-purchase acid wash jeans!



This is what I wore today. Floral top from Mango, Harem Johphur pants from Zara (the black version of my gray ones seen below), worn-out belt, Louis Vuitton Neverfull, and sandals.

I have read some of the questions sent today. I love how you guys appreciate my previous post. I can't wait to answer them. Keep 'em coming!

I am a self-confessed Twitter addict. So, follow me on Twitter!