I have been wanting to change my old contacts (Coffee--mix of green, gray, and brown). Thanks to my tita, she knows of a friend who sells the black ones that I have been craving for months now. It is a big change though. The first time I wore it, I look scary.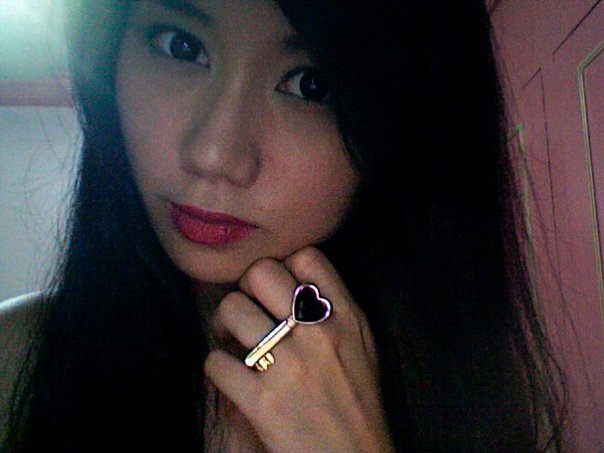 Channeling one of the Korean pop stars. Ha ha! Fail. One thing I love most about these new eyes is that they make my eyes look bigger.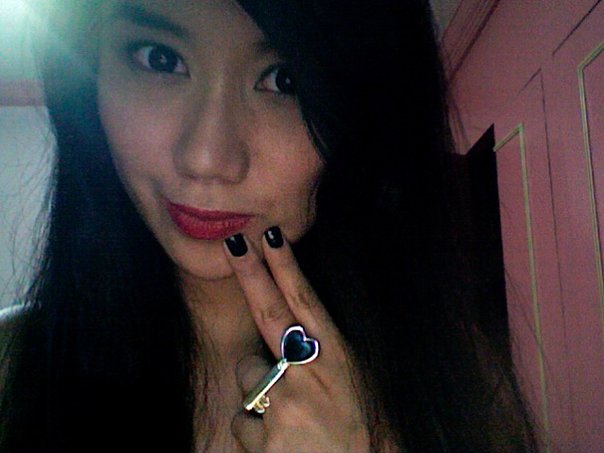 To make the whole Korean look perfect, I struggled with doing a peace sign. It was impossible, thanks to my Key connector ring. I have been wearing it everyday since I got about a month ago. I also have one in silver.