I was feeling a little bit like the intern LC--folding clothes here and there, labeling accessories, etc. Of course, I would not let Clara be LC, so to me, she is Whitney. Hee hee. We are so excited for Never Forget. We have tons of ideas and I cannot wait until everything is up and running!

I took advantage of the light shining through my window awhile ago. It was as if there were no gray skies. And look, Harley is cute beyond words.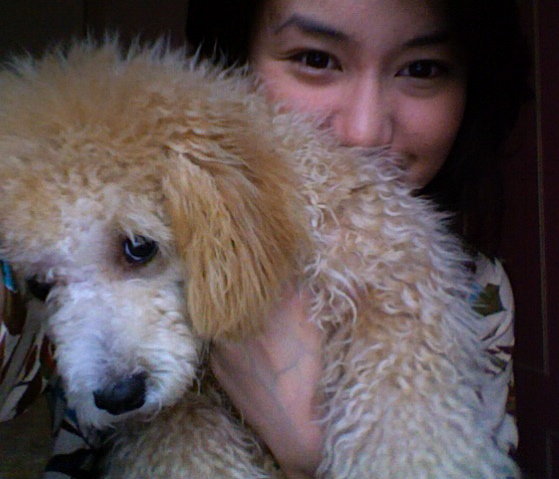 I am feeling a wee bit lazy to do the continuation of my previous post. I am feeling a little bloated because of the heaps and heaps of food I consumed today. I am feeling a little bit antsy because it is already November.

P.S.
I am so excited for Saturday's shoot!