I cannot believe the love that people have been sending me here and my email. Also, it is the first time in decades (or ever) that I have gotten over 400 hits here in my blog in 36 hours. Yes, I am concerned about my hits--I have obsessed about it a little, last time I check it was 21,318 (look at it now!). I am sure that most of you are wondering what this is about... I am referring to my tribute for my brother, D.A. who passed away in 2007. I am a little bit second-guessing whether I should post the photo here or not... Maybe later. I love how I was able to share my story through ink and I did not expect that some people share the same story, as well.

Anyhow, (and since I am not posting or sharing the link YET), here is the quote that, oddly enough, moved people to tears. I say oddly enough because I feel this everyday. Maybe this quote is something that has been innate in me since 2007. It takes a lot of getting used to and once you have, you accept it.


My older brother, D.A. passed away in Feb 2007. I miss him every day. I have been meaning to get a tattoo for him. Never Forget is his tag line. "I will Never Forget the time when you held my hand, told me everything was gonna be okay; I will Never Forget the time when I found out that you wished for a little sister; I will Never Forget February 28, 2007 because that was the day when I knew a piece of my heart will be missing forever"

I love you always, Ahya D.A. I miss you everyday. I will Never Forget you.
Do you have any idea what I had done?
My cousin, Clara is a budding photographer (among so many awesome things she does--she is the most beautiful, smartest people I know... Yep, beauty and brains). Below are some of my favorite photos that she took of me and my sister. She is also responsible for the makeup and little trinkets on our faces. Very talented!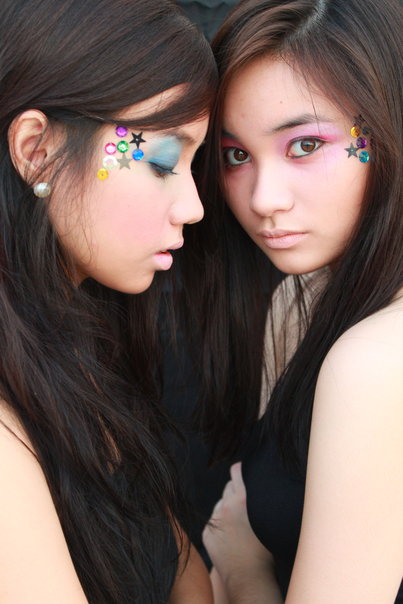 This is my favorite photo. Look at how pretty my sister, Zia is!
Another favorite photo. I have had this scar under my lower lip since I was 1. I still remember the accident. Weird.
I feel old, today marks my sister's last first day of highschool.
Look at Zia's pretty face. And Harley's too.